In March, Director of Global Programs Ken Koskela had an opportunity to visit two ROW programs in the state of Rajasthan, India. Rajasthan covers a large area, including rural areas and small towns without easy accessibility to health services. One-sixth of all people with epilepsy globally live in India, so it's important for ROW to have an active presence there. Epilepsy is so stigmatized in parts of the country that, according to one study, 70% of married women with epilepsy concealed it from their husbands.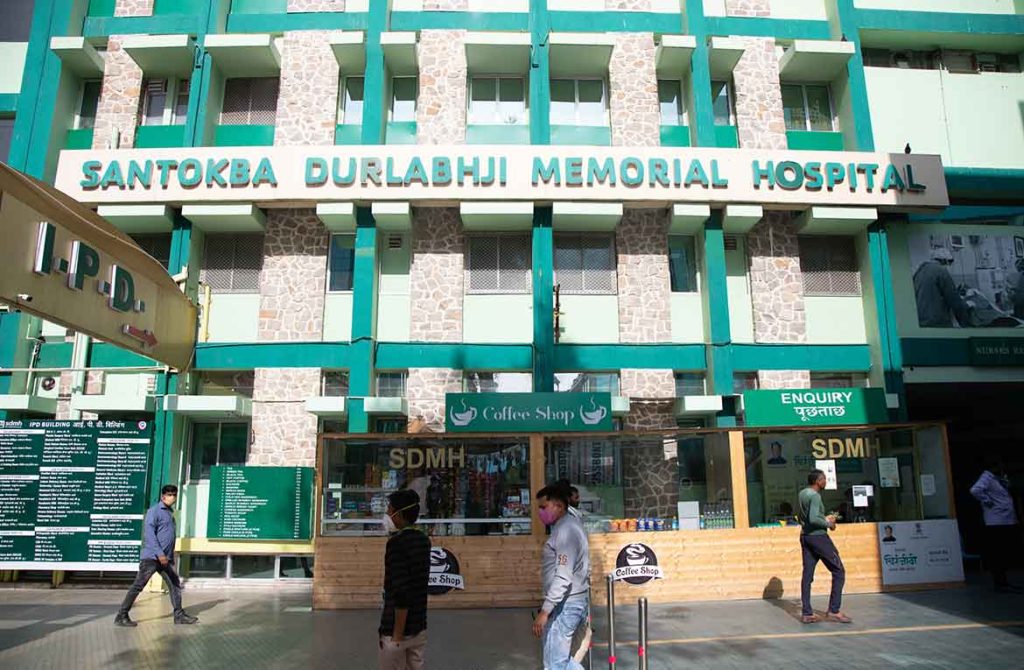 The first stop was Santokba Durlabhji Memorial Hospital in Rajasthan's capital, Jaipur. In 2018, ROW granted an EEG machine to their pediatric intensive care unit (PICU). Although 25-30 neurologically affected children were admitted each month, the PICU had no EEG machine and struggled to meet the diagnostic needs of children with epilepsy. They borrowed equipment from the adult ICU when available, but the situation was unworkable.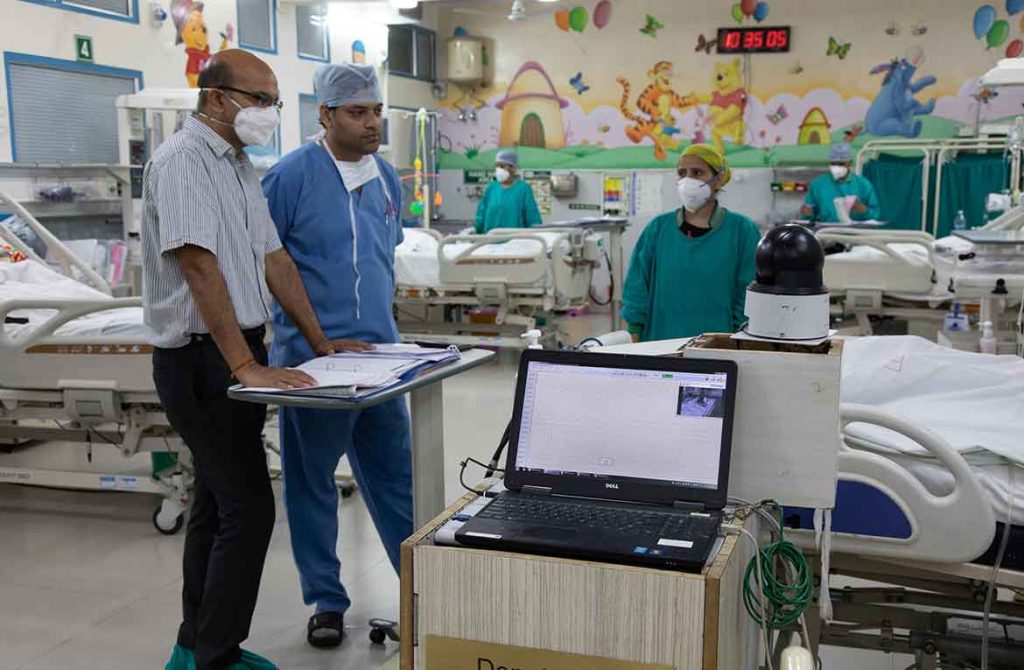 Four years later, the EEG unit is still going strong and used regularly to diagnose epilepsy. According to Dr. Vivek Jain, the EEG machine has been, "life-saving equipment for our children with seizures admitted to the PICU." Dr. Jain indicated that the EEG is especially important in detecting seizures that are not outwardly visible, such as certain seizure types brought on by infection.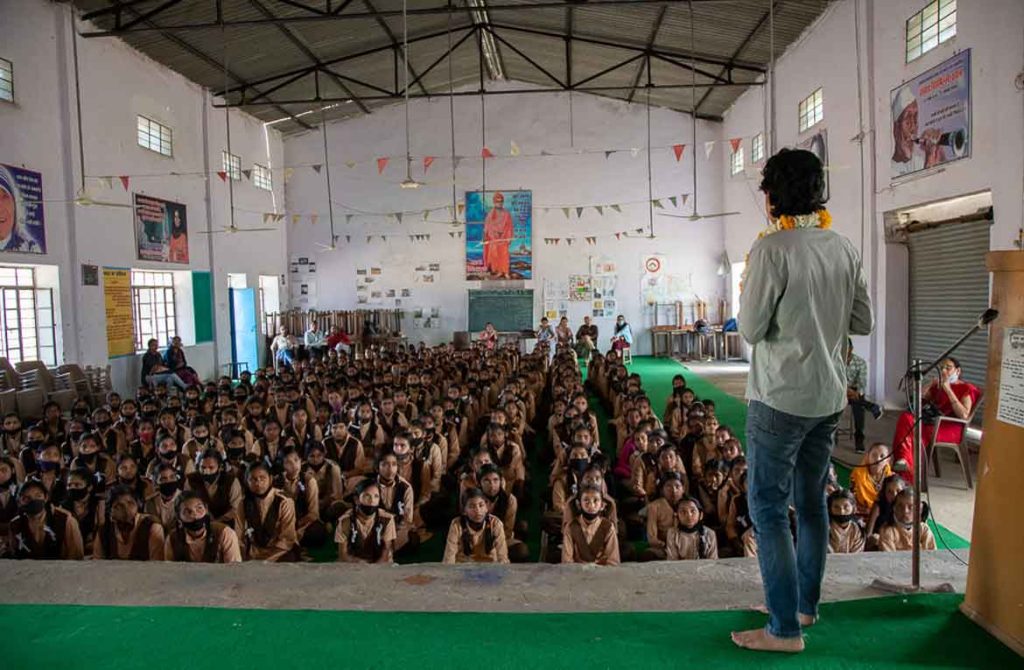 The next stop was Shaphura, located about four hours outside of Jaipur. ROW has a multi-year program there that includes training community health workers and using telehealth to follow up with rural patients. The visit was timed to coincide with a scheduled mobile epilepsy clinic. Ken and local project manager, Shelly Ghandi, also spoke about epilepsy care and stigma at four local schools. ROW believes that change begins with young people, so it supports epilepsy education among children and youth in schools.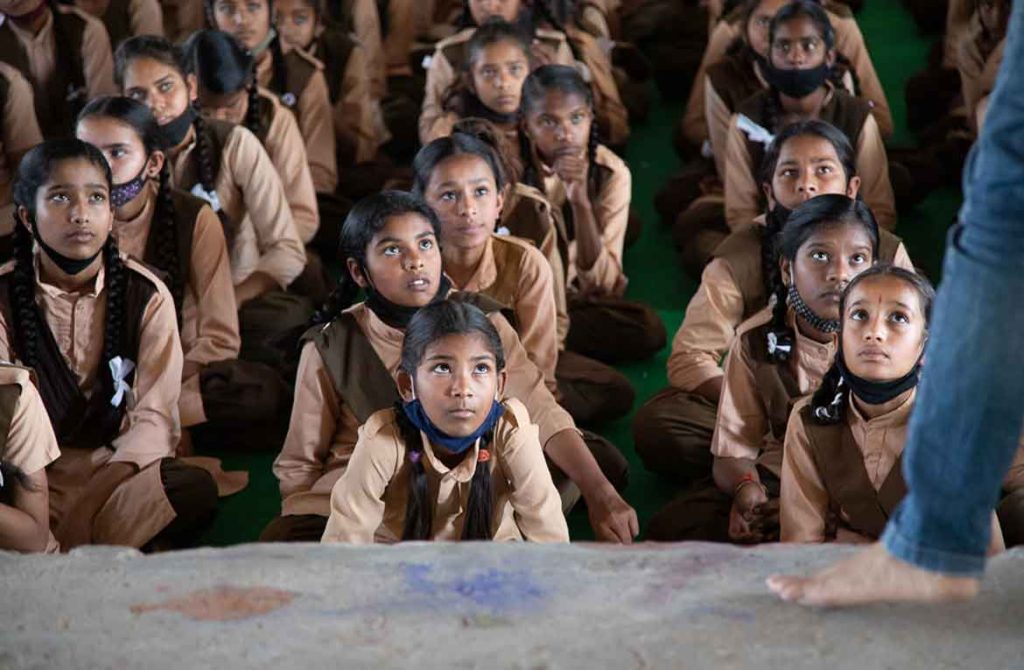 At each school, administrators were asked whether children with epilepsy attended. Staff responded that about 90% of kids with epilepsy are kept out of school. It's also likely that some students conceal their epilepsy due to stigma. Epilepsy stigma denies many children their education, resulting in lifelong disadvantages. According to Shelly, "if we can reach more areas with general awareness about epilepsy, schools and colleges will not hesitate to encourage students to pursue their education."